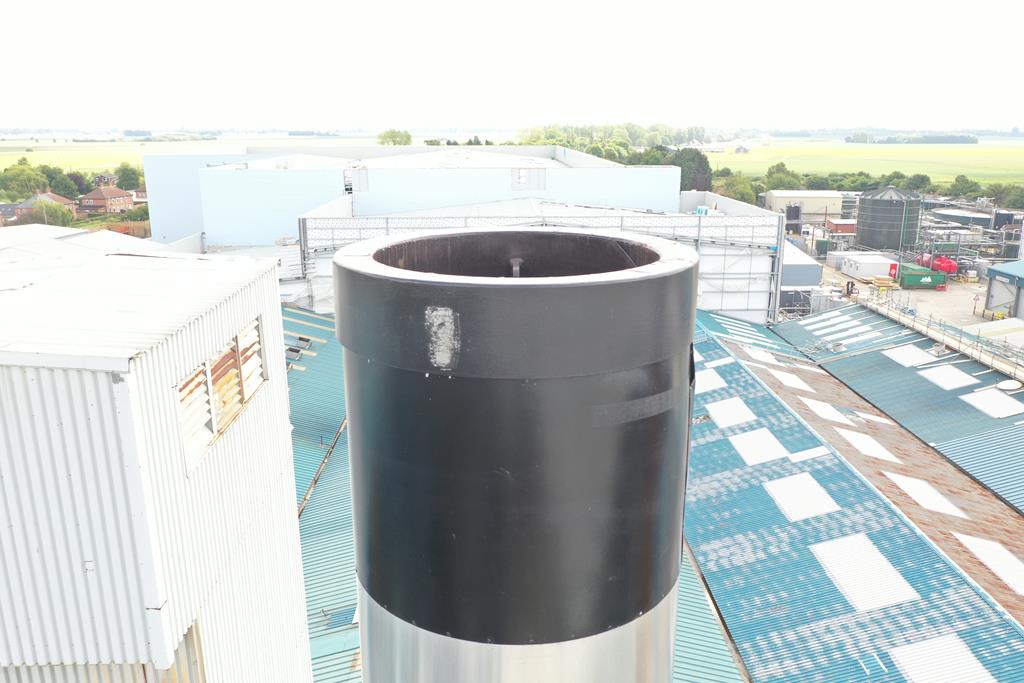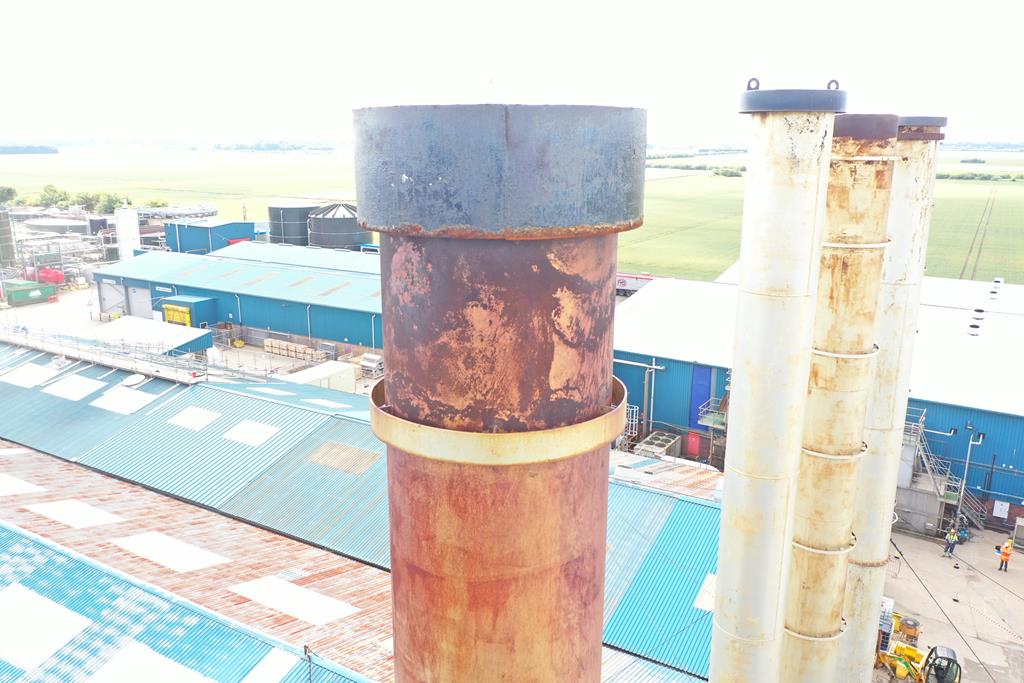 Princes Food- Long Sutton
On the June 30th 2020, United Kingdom Drone Service were employed to inspect and survey the six chimney stacks at Princes Food in Long Sutton.
A full pre-site assessment, flight plan and safety regulations were made and the other contractors on site were notified of the flight and necessary precautions were made to keep the take-off and landing area safe.
The Job proved to be difficult as the metal from the chimney stacks and the plant itself provided some interference with the drone. Guy wires were also attached to the stacks three quarters of the way up all the way into the ground which provided obstructions to the drone's flight path. Nevertheless, the job was successful, and all of the stacks were inspected in 35 minutes. The client was happy with the efficiency and quality of the work provided.
A full report and pictures were processed and sent to the client with the identified areas within 4 days of the completion of the job.